Be The Change Convenings
Be The Change convenings are large-scale, quarterly events designed to engage as many community members as possible in the work of the Promise. Be The Change convenings provide:
networking and relationship-building opportunities among stakeholders,
community-level awareness and learning around critical issues in education,
an opportunity to gather community perspectives, opinions, and feedback,
and updates on collaborative progress towards positive educational change in Forsyth County.
Save the date for our next Be The Change convening on Saturday, February 28 at the Strickland Center at Forsyth Tech.
Latest Be The Change Updates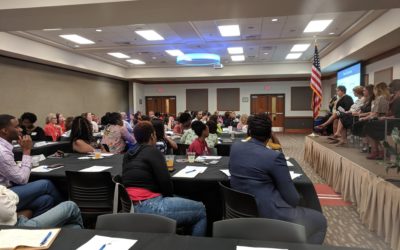 On Thursday, September 27, over 70 community members joined Promise and WS/FCS staff at Forsyth Tech for Educating the Heart and Inspiring the Mind: Social, Emotional, & Academic Learning in Winston-Salem / Forsyth County Schools.
read more