Be The Change Convenings
Be The Change is our quarterly opportunity to meet as a broader coalition of community advocates for education, to go deep on key issues affecting our local systems of education, to report out on the work of the Promise, and to provide a channel for community advocates of all ages, races, and backgrounds to plug into the work.
The spirit of this event, and our work in general, is open and collaborative. The Promise is about coming out of bunkers and building bridges so that we can come together, collaborate, and improve the quality of the education received by all young people in Forsyth County.
While COVID-19 has changed the way we deliver our work, it hasn't stopped us from doing the work.  We're in the process of planning our inaugural virtual BTC event.  Check back soon for details.
Latest Be The Change Updates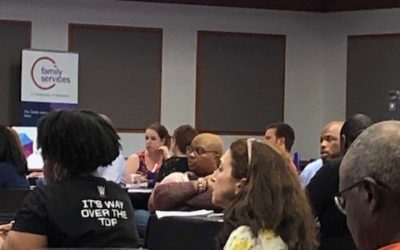 June 17, 2019 On June 17 over 90 community members came together at Forsyth Tech's Rhodes Conference center to build relationships, learn, and discuss the topic of childhood mental health and its effect on our community. Keynote speaker Mary Dame, from Amos Cottage,...
read more