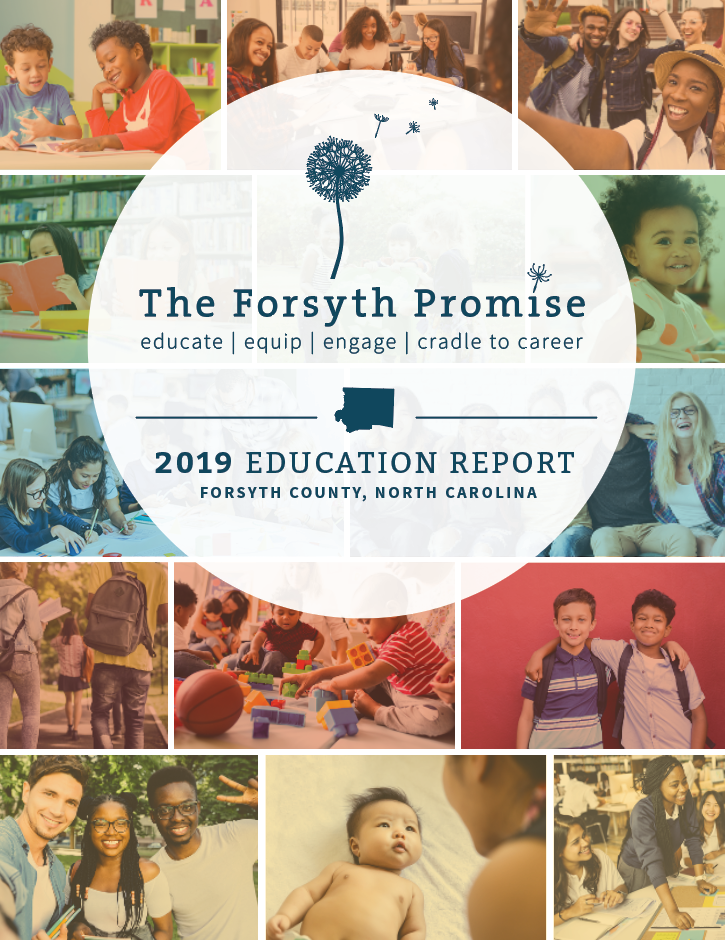 The 2019 Education Report for Forsyth County
How do we make sure every child in Forsyth County has a chance to thrive in school, in work, and in life?
We're doing it by working together like never before. By consciously stepping out of silos to embrace a common vision. By collectively spreading best practices that support children's growth from cradle to career. By intentionally staying connected to our kids and to each other. We're doing it by actively aligning our passions to embrace the possible.
THIS IS THE FORSYTH PROMISE.
The Forsyth Promise is a diverse partnership that brings all of our community's efforts and ideas together to:
shine the light on what's working well for kids,
focus on common goals and outcomes, and
align our community's resources and practices to ensure the best educational outcomes for Forsyth County's children.
In a nutshell, The Forsyth Promise puts us all on the same page and unites us around the same vision.
Our Vision:
Every child in Forsyth County receives the best education possible and is fully equipped to thrive throughout life.