What is Help Me Grow?
Help Me Grow (HMG) is a community initiative to better connect young children and their families to the community-based services, resources, and support they need thrive and meet their potential. HMG is based on a national model that's now being used in 50+ communities around the US. This initiative is currently in the planning stage for pilot implementation.
The Help Me Grow system is designed to help states and communities leverage existing resources to ensure communities identify vulnerable children, link families to community-based services, and empower families to support their children's healthy development through the implementation of four Core Components.
It is the cooperation of these four Core Components that characterizes the Help Me Grow system model:
Centralized Access Point
Family and Community Outreach
Child Health Provider Outreach
Data Collection and Analysis
Other Featured Strategies
Latest Help Me Grow Updates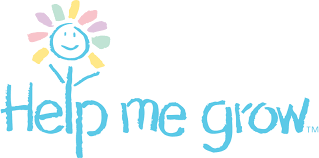 After kicking off early exploratory work over two years ago, Help Me Grow is currently in the pilot planning phase with plans to launch the pilot in early 2019.